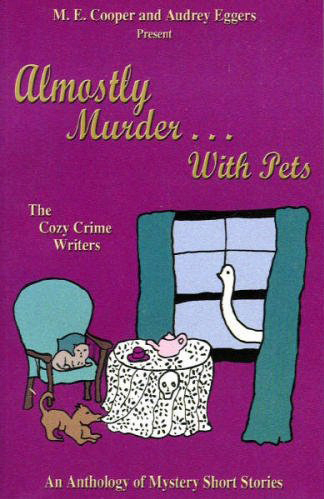 Almostly Murder … With Pets was the first collaborative anthology of short stories and poetry created by a group of Oklahoma writers dubbed "The Cozy Crime Writers." As part of this talented group of wonderful writers, Moira contributed her quirky short story titled "Old Mack Donald's Ghost." To fulfill the theme requirement that the story include at least one pet, her story featured a pair of stunning white emus and a crazy parrot who was obsessed with police lingo and yanks out his own feathers when stressed. Also featured are three of Moira's poems titled, "Clandestine Meeting," "Conversation with a Corpse" and "Murderous Intent."
Published November 2002 by Padlock Mystery Press.
Available on Amazon and other online retailers.